Dr Borton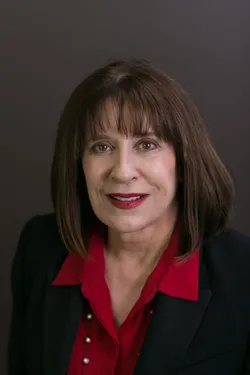 Lindie K. Borton, MD
"As a young child, I was influenced by my great aunt, who was one of the first female physicians in Idaho. My great aunt set up her first clinic in 1902 to care for Native Americans. I found myself inspired by her commitment to helping others. During my medical training, I discovered practicing dermatology was a great way to have the same kind of positive impact on people's lives. Now, after two decades of experience and advances in skin care, I am every bit as excited about being able to improve someone's quality of life back in my hometown of Boise, Idaho."
"I also feel very fortunate to have been exposed to some of the best minds in my chosen specialty. My experiences as an assistant clinical professor of dermatology at UC San Francisco and my working relationships with world-renowned experts in cosmetic and medical dermatology have helped me in my mission to bring the highest standard of care to the Treasure Valley. I have had practices in Berkeley, California and Ketchum, Idaho before I returned back to Boise. Each new learning experience is rewarding for me because it expands my ability to make a difference for others, so much so that I still vigorously pursue new training opportunities and new capabilities in dermatology. I chose to be a skin-care physician, and for me that means choosing each day to be as capable and committed as I can be."
Dr. Borton grew up in Boise and graduated from Boise High School in 1970. She completed her undergraduate work at California State University Sacramento where she received a BA in Biology in 1977. She attended medical school at University of California San Francisco and graduated in 1981. She did her internship in the Internal Medicine program at UCSF/Mt. Zion Medical Center in San Francisco. She did her dermatology residency at University of California San Francisco, which is one of the top dermatology training programs in the world. The UCSF Dermatology Department receives more NIH funding than any other dermatology program in the United States. The UCSF School of Medicine is ranked among the top five medical schools in the nation. It is the only university in the nation to rank in the top five in both categories (research and primary care). Dr. Borton was board-certified in dermatology in 1987.
Dr. Borton began her private solo-practice career in Berkeley, California in 1986. She was one of the first dermatologists in the San Francisco Bay Area to be recognized by San Francisco Focus magazine as a specialist to whom physicians would refer their own family members. In 1993, Dr. Borton returned to Idaho and started a successful practice in Ketchum, where she practiced until 2009. Dr. Borton opened her practice in Boise in 2004 and now devotes all of her time to the Boise practice. Dr. Borton has maintained a clinical teaching position at University of California San Francisco Department of Dermatology since her graduation in 1985 and was promoted to Associate Clinical Professor of Dermatology in 2009. Dr. Borton visits UCSF several times a year for teaching and is exposed to leading edge technology and current advances in dermatology that she brings back to her Boise practice.
Dr. Borton published one of the first papers describing skin signs of HIV in 1984:
Borton, LK, Wntroub, BU: Disseminated cryptococcosis presenting as herpetiform lesions in a homosexual man with acquired immunodeficiency syndrome. J AM ACAD DERMATOL10: 287-39, 1984
Dr. Borton is a member of the American Academy of Dermatology, American Medical Association, Idaho Medical Association, Intermountain Dermatology Society, Ada County Medical Society, Boise Valley Dermatology Society and Women's Dermatology Society.
Dr. Borton has two sons who both attended Boise High School and are now in college. She lives in the North End with her three dogs and enjoys spending time with her family and friends, many of whom she has known since elementary school.