Fillers
Fillers and Injectables: Dr. Borton trained in the early 1980s with the pioneers of the first filler, Collagen. She has been injecting fillers for 30 years, since her dermatology residency at University of California San Francisco. At the present time, the fillers and injectables used in our practice are: Restylane, Sculptra, and Dysport.
Hyaluronic Fillers - Restylane, Restylane Silk, Restylane Lyft – hyaluronic acid injectables that correct fine lines
The Restylane line of products is formulated to act like your body's own naturally occurring hyaluronic acid, restoring volume to your skin. Restylane can be injected into cheeks, lips and hands.

Before

After

Before

After
Poly-L-Lactic Acid Filler – Sculptra - injectable that stimulates collagen.
Sculptra: Dr. Borton has been injecting Sculptra for over 5 years and is considered an expert injector. Sculptra is a filler which increases the volume of aging skin through a series of injections which result in a more youthful and lifted appearance. It is known as the "Liquid Face Lift." http://www.sculptraaesthetic.com/
Neurotoxin – Dysport injectable that improves crows feet, and glabellar lines. This injectable can also be used to reduce sweating in armpits.
Dysport is a prescription injection for temporary improvement in the look of moderate to severe frown lines between the eyebrows without changing the look of your whole face. The untreated facial muscles still work normally, allowing you to freely show facial expressions, such as smiling in untreated areas. Dysport ultimately results in in a reduction of muscle activity and temporarily prevents contraction of the muscles that cause frown lines.
https://www.dysportusa.com/what-is-dysport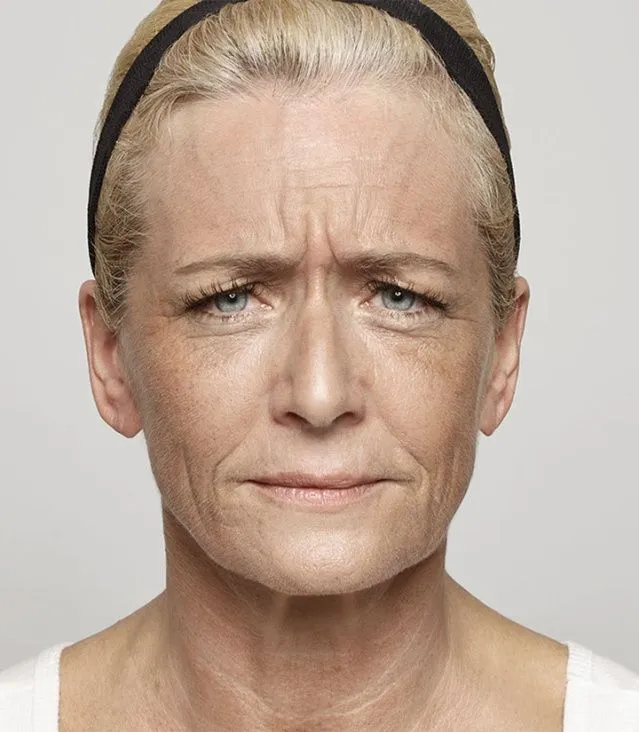 Before

After