Alastin Skin Care
ALASTIN Skincare products featuring TriHex Technology are based on proprietary science designed to stimulate, strengthen andsupport the skin's regenerative processes to enhance skincare procedure outcomes. The products are also designed to combat the signs of aging, and improve and maintain skin health with daily use. Products are recommended for use in conjunction with all of our cosmetic procedures.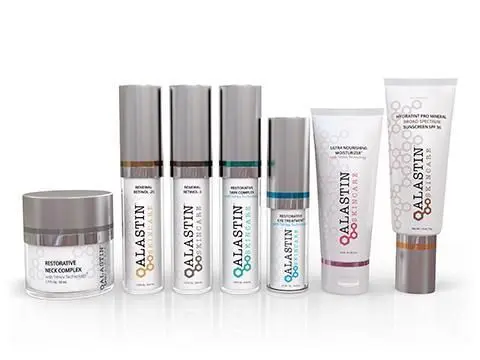 THREE NEW PRODCUTS FROM ALASTIN SKINCARE®

NEW! Ultra Light Moisturizer
This lightweight moisturizer leaves your skin feeling silky and smooth. We recommend it for our patients who have very sensitive skin or for our patients who are undergoing a cosmetic treatment. This lightweight moisturizer supports the production of new, healthy collagen and elastin through its TriHex Technology® and can be used daily as part of your sensitive skin care regimen. As always, all Alastin Skincare products are fragrance-free!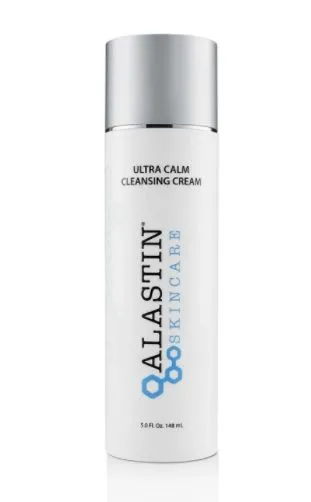 NEW! Ultra Calm Cleansing Cream
This mild, creamy cleanser gently cleanses and promotes hydration. This gentle formula doesn't disrupt the skin's moisture balance which is why we love it for our patients who have sensitive or very dry skin. This product can be use post cosmetic procedure and is fragrance-free!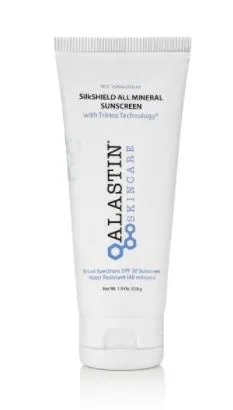 NEW! Silkshield All Mineral Sunscreen
The new Silkshield is a lightweight, broad-spectrum, mineral based sunscreen that goes on sheer and has a lightweight feel. It protects against UVA/UVB, IR rays, pollution and blue light. We recommend it to all of our patients but it is especially formulated for our patients with the most sensitive skin. Non-comedogenic, fragrance-free and oil-free!
Check out alastin.com for more information!
Alastin Skincare®
TransFORM Body Treatment With TriHex Technology
With the growing populatiry of body-conturing procedures, like Coolsculpting, there was an opportunity to develop a topical product that would accelerate procedure reulsts and address skin laxity and crepiness. Alastin's TransFORM has done just that.
When used in-conjunction with your Coolsculpting procedure, an ingredient called LipoDRONE targets fat layers in the skin, speeding along the body's natural removal process of fat debris left over from the procedure. Bottom line, it accelerates and enhances your results!
This one-of-a-kind body treatment addresses skin laxity and texture and can be used every day, even if you aren't having a fat-reduction procedure. In clinical studies, it has been proven to make skin look firmer and smoother with daily use- and yes it can replace your daily moisturizer!
Click on the Before and After link to see more!
Gentle Cleanser with TriHex Technology®
A unique blend of moisturizers and vitamins designed to clean, soothe and soften without drying or irritating the skin
Thoroughly removes environmental pollutants and make-up
Excellent for use post-procedure or on sensitive skin
Softens and calms the skin
Sulfate Free
Ultra Nourishing Moisturizer with TriHex Technology®
Contains powerful antioxidants and skin soothing phyto-nutrients that help promote and maintain the barrier function of the skin.
Nourishes and hydrates the skin
Unique combination of peptides that target collagen and elastin
Key botanicals calm the skin
Fragrance-free and oil-free formulation
Hydra Tint with TriHex Technology®
A broad-spectrum physical sunscreen that provides daily protection from damaging UVA/UVB rays. The formulation is rich in antioxidants and ingredients that improve skin hydration.
All physical, lightweight formulation
Broad Spectrum UVA/UVB sun protection
Environmental pollution protection
Universal tint enhances most skin tones
Skin Nectar with TriHex Technology®
This product works with the skin's natural regeneration process and assists in improving the skin's appearance. It can be applied immediately post-procedure for faster recovery and healthier looking skin.
Enhances healthy skin by helping to clear damage and debris in the extracellular matrix
Helps support the skin's natural ability to produce new, healthy elastin and collagen
High antioxidant activity is designed to calm the skin and reduce the appearance of redness
Restorative Skin Complex with TriHex Technology®
Helps to restore and maintain skin health for a vibrant, youthful appearance. It helps volumize and lift aging skin and combats all visible signs of aging for the face, neck, and décolleté.
Helps support the skin's natural ability to produce new, healthy elastin and collagen
Restores volume to plump up thinning skin
Improves the appearance of fine lines and wrinkles
Potent antioxidants help protect the skin from further damage
Helps even skin tone
Restorative Eye Treatment with TriHex Technology®
Developed for the delicate eye area to achieve a rejuvenated appearance.
Reduces the appearance of fine lines and wrinkles around the eye
Diminishes the appearance of puffiness around the eye
Helps improve appearance of skin firmness around the eye
Promotes even skin tone and helps reduce appearance of dark circles
Restorative Neck Complex with TriHex Technology®
Contains a proprietary blend of peptides and potent antioxidants that supports your skin's natural ability to create new collagen and elastin. It's formulated to specifically to help improve the firmness, tone, and helps hydrate the skin while reducing the appearance of redness and photo‐aged discoloration.
Specifically formulated to address the unique challenges of the delicate skin on the neck and décolleté.
TriHex Technology® support's the skin's natural ability to produce new elastin and collagen.
Works synergistically with neck tightening, toning, and pigmentary procedures or as part of your daily age management skincare routine.
Helps to minimize the appearance of redness and photo‐aged discoloration.
Improves the appearance of crepey skin, fine lines, and wrinkles.
Renewal Retinol .25 and .5 with TriHex Technology®
Retinols are recognized for their ability to combat the signs of aging. This active retinol is encapsulated in a solid lipid, resulting in an anti-inflammatory and anti-irritant formula which can be used every evening.
Diminishes the appearance of fine lines and wrinkles
Smooths skin texture and helps improve skin tone
Anti-irritants and antioxidants calm sensitive skin
Potent hydrators protect against skin dehydration